STATIC DISPLAYS & TETHERED RIDES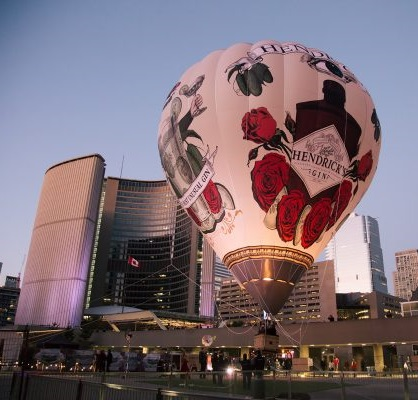 A Static Display is when we inflate one of our balloons and keep the basket on the ground.
A Tether is when we inflate one of our balloons and anchor it to the ground using ropes. We can then lift off, go up, and gently come down in a matter of minutes, always remaining in the very same spot. It is an excellent way to give short rides in a real hot air balloon to larger group of people over the space of a couple of hours. Ottawa Hot Air team specializes in providing Tethered rides for personal or public groups, as well as for corporate activations.
REQUIREMENTS
Both Static Displays and Tethers require the following:
A flat, open space measuring 180 x 180 feet or more (half a football field) with no obstructions on the ground or overhead
Possibly a few vehicles to use as anchor points, or we can rent tent ballasts for an additional fee.
Good Weather – winds under 13km/h and no rain, snow or storms within 50km.
Landowner permission.
Our balloon team operates the balloon and all you need to do is show up with a bunch of friends!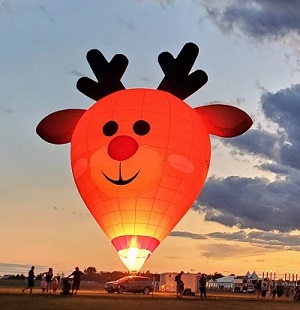 To meet the weather requirements, the best time for ballooning activities to take place are in the early morning or evening hours, and we can also do this at night, which is called a Night Glow, where the balloon burner lights up the balloon like a giant lightbulb.
We have done Static Displays, Tethers and Night Glows all over Canada and the world, and have  proven time and again that we are up to whatever clients can throw at us.
Korean TV show in the middle of winter at -28 Celcius – check!
Corporate balloons operating in tight downtown locations such as Nathan Phillips square in Toronto, or on St-Catherine in Montreal for Jazz Fest? No problem.
Cluster balloon stunt? Sure.
See our Aerial Advertising page for more details for Corporate events, but we have also done these for private parties, birthday parties, special events as well as community events.
COST
Pricing for these activities is dependent on several factors, including location, expected number of passengers, and duration.
Get in touch and we'll be happy to answer your questions and put together a quote for you. You will be directly in touch with one our certified balloon pilots.
Our contact information is at the very bottom of the page in the footer section of the website.
Feel free to reach out anytime with any questions you may have. We are balloon fanatics and love to share.