OUR 2019 FLYING SEASON IS NOW CLOSED
2020 dates will open again in our booking system in the spring of 2020.
We start flying again in mid-May 2020.
GIFT CERTIFICATES FOR OUR 2020 SEASON
2020 pricing will be going up slightly.
Lock in our 2019 season prices by purchasing Gift Certificates now - redeemable for the 2020 season .
Our 2020 season starts in mid-may 2020.
BOOK YOUR OTTAWA HOT AIR BALLOON RIDE
We've made this as easy as possible. No login required, no creating an account.  Just click the Book Now button, pick an available date from our convenient interactive calendar, and you're almost done.  To go to a different month in the future, just use the arrows above the calendar.
EXCLUSIVE FLIGHT FOR 2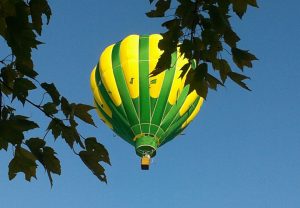 from
$599
per person* + HST
Our exclusive, private and personal hot air balloon ride for 2 passengers is perfect for proposals, anniversaries, or just as a special memory for you and your guest**.
EXCLUSIVE FLIGHT FOR 3 or 4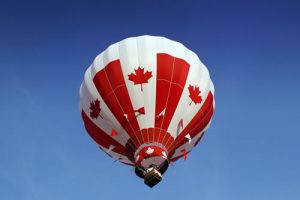 from
$399
per person* + HST
Our exclusive, private and personal hot air balloon ride for 3 or 4 passengers is perfect for any occasion where a small group can share special memories together**.
When
We fly right at sunrise and 2-3 hours prior to sunset.
Exact flight times vary by time of year.
Duration
The experience lasts 3-4 hours total.


Flying time is 45-minutes to an hour.

Transportation
Our launch location is about 45 minutes east of the city of Ottawa (1 hour from downtown). You can meet us at the launch location (provided after booking) or we can arrange shuttle service for an extra $30/person from downtown Ottawa.
What's included
Transport Canada certified Balloon Pilot
Pre-flight safety briefing
Personal & Private hot air balloon flight
Flight confirmation email containing all instructions
2-3 professional hot air balloon ground crew
Chase vehicle to follow and recover the balloon and passengers
Ride back to the launch location
Traditional Champagne toast
Prices
Balloon Flight for 2: $599 per person*
Balloon Flight for 3: $475 per person*
Balloon Flight for 4: $399 per person*
Limitations
Balloon Flight for 2 Max. Combined Weight Limit: 350 lbs
Balloon Flight for 3 or 4 Max. Combined Weight Limit: 650 lbs
*Prices indicated are per person, and do not include taxes (13% HST) + $30.00 online booking fee.