NO PASSSENGER FLIGHTS AVAILABLE
We are not offering new bookings for fare-paying passenger balloon rides at this time.
If you are an existing customer, please see our terms and conditions.
Going forward, we are prioritizing our commercial balloon advertising operations, and we are still operating our balloon flight school, our special shape balloons and our balloon maintenance services.
BOOK YOUR HOT AIR BALLOON RIDE with OTTAWA HOT AIR
We've made this as easy as possible. No login required, no creating an account.  Just click the Book Now button, pick an available date from our convenient interactive calendar, and you're almost done.  To go to a different month in the future, just use the arrows above the calendar.
EXCLUSIVE FLIGHT FOR 2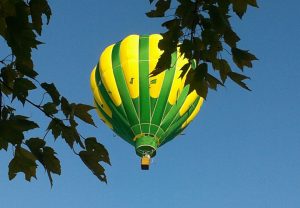 from
$750
per person* + HST
Our exclusive, private and personal hot air balloon ride for 2 passengers is perfect for proposals, anniversaries, or just as a special memory for you and your guest**.
Weight limits apply - see below.
NOT AVAILABLE
EXCLUSIVE FLIGHT FOR 3 or 4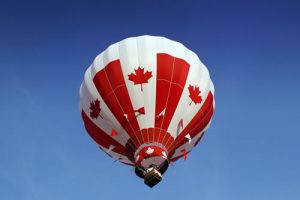 from
$550
per person* + HST
Our exclusive, private and personal hot air balloon ride for 3 or 4 passengers is perfect for any occasion where a small group can share special memories together**.
Weight limits apply - see below.
NOT AVAILABLE
Time of day
We fly right at sunrise and 2-3 hours prior to sunset.
Exact flight times vary by time of year.
Duration
The experience lasts 3-4 hours total.


Flying time is 45-minutes to an hour.

Transportation
Our launch location is about 45 minutes east of the city of Ottawa (1 hour from downtown). You will need to meet us at our launch location (provided after booking).
What's included
Transport Canada certified Balloon Pilot
Pre-flight safety briefing
Personal & Private hot air balloon flight
Flight confirmation email containing all instructions
2-3 professional hot air balloon ground crew
Chase vehicle to follow and recover the balloon and passengers
Ride back to the launch location
Traditional Champagne toast
Prices
Balloon Flight for 2: $750 per person*
Balloon Flight for 3: $650 per person*
Balloon Flight for 4: $550 per person*
Weight Limitations
Balloon Flight for 2 Max. Combined Weight Limit: 350 lbs
Balloon Flight for 3 or 4 Max. Combined Weight Limit: 650 lbs
*Prices indicated are per person, and do not include taxes (13% HST) + $30.00 online booking fee.
FREQUENTLY ASKED QUESTIONS
Here is a list of questions we get asked all the time by our balloon rides passengers. If you wish to obtain additional information, please contact us.
WHERE DO WE FLY AND WHAT DO WE SEE?
We fly outside the built up area of the city of Ottawa, in the eastern Ontario peninsula, between the Ottawa and the St-Laurence Rivers. Depending on the wind conditions and visibility on the day of your flight – we may fly over city, forest, farmland, wetlands, and may be able to see the Ottawa and St-Laurence Rivers, the Gatineau Hills, the Laurentian mountain range, and on really clear days – we can see the Appalachian mountain range south of the Canadian border. The launch location is about 45 minutes east outside the city of Ottawa and will be provided to you once the booking process is complete.
HOW LONG DOES THE WHOLE EXPERIENCE LAST?
Be prepared to spend at least 3-4 hours with us. This includes check-in, transportation to the launch site, balloon inflation, flight, pack-up and transportation back from the landing site.
Passengers are invited to participate in the pre and post flight preparation and packing up of the balloon - this is all part of the ballooning experience.
IS COMMERCIAL BALLOONING REGULATED?
Yes. Our pilots are all Transport Canada certified and our equipment is inspected by a Transport Canada certified Aircraft Maintenance Engineer. We hold a valid Transport Canada Special Flight Operations Certificate for commercial ballooning. We belong to several voluntary organizations which set standards for ballooning, including the National Capital Balloon Club, the Canadian Balloon Association and the Balloon Federation of America.
HOW HIGH AND HOW LONG WILL WE FLY FOR?
The altitude will vary during the flight and depends on the wind conditions of the day. Average altitudes in our area are between 500 and 2,500 feet above the ground. Some of the flight may be at treetop level.
Flight time in the air can vary, but is typically 45 minutes to one hour. Exceptionally, flights may be as short as 30 minutes or may last up to one hour and 45 minutes. Pilots must take into account the wind speed, direction, and the availability of landing sites. Each flight is unique.
IS BALLOONING APPROPRIATE FOR EVERYONE?
Ballooning is a fun activity for people of almost any age. There are some individuals for whom ballooning is not appropriate and will not be permitted to fly. This includes infants, young children (less than 8 years of age) who are not tall enough to see over the side of the basket, pregnant women, individuals who have done a recent scuba dive, and people suffering from chronic pain or have had recent major surgery. If you have a medical condition which could cause discomfort or be aggravated during the flight, or have been advised to restrict your activity because of a medical condition, please do not fly. Passengers must be able to stand during the hour-long flight, and may need to walk a distance from the balloon to the chase vehicle, sometimes on uneven ground. Most of our balloons do not have doors, and passengers must be mobile enough to climb in and out of the basket. A certain amount of flexibility and upper body strength are desirable. Ballooning is best appreciated by those who have a sense of adventure. We will provide you with more information after you complet eh booking process. 
Due to safety and operational requirements we cannot fly with a combined passenger weight exceeding 650lbs for our 3 or 4-passenger flights and 350 lbs for our 2-passenger flights.
WHAT SHOULD WE WEAR AND BRING?
Wear casual clothing, preferably in layers. Ladies are most comfortable in trousers, because of the need to climb in and out of the basket. Flat-heeled, closed-toe shoes are recommended. Some people like to wear a light hat or a ball cap. Sun glasses are optional, but cameras are a must, so that you can take amazing hot air balloon photos.
Hot air balloons can only fly when the weather is suitable, with light winds and without rain, snow or fog. If the weather is unsuitable, you will be able to reschedule your flight to another available day.
HOW FAR IN ADVANCE SHOULD I MAKE MY RESERVATION?
We recommend booking at least 1-2 weeks in advance, however, we can sometimes accommodate a limited number of last minute reservations, so don't hesitate to contact us even if it is the day before.
HOW DO I MAKE A RESERVATION?
Please use our online booking system available from our Book-Now page. You may use any kind of credit card to book your flight. We require 72 hours' notice for cancellation or schedule changes.